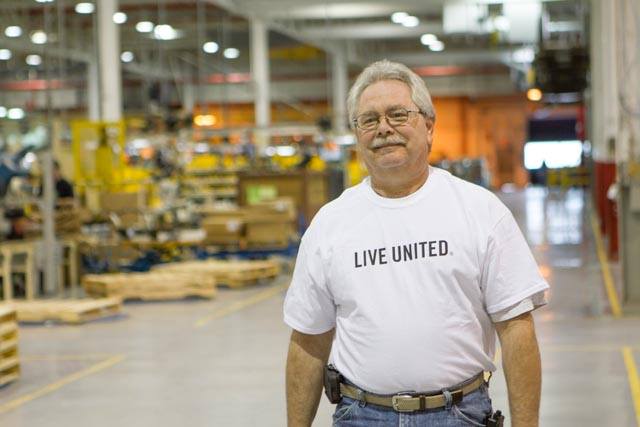 Give your employees the opportunity to give back to their           community through a workplace campaign.
When employees are given the option to give through payroll deduction, their donation can be spread out over the year which makes it easier for many to give. And when you combine those gifts, together your workplace is making an INCREDIBLE IMPACT in your community!
We are grateful for our corporate partners and employee campaigns that help to make our work possible! Because of you, over 35,000 Henderson County neighbors receive support each year! Our goal is to make your workplace campaign as convenient and impactful as possible.
We have created a set of digital and printed tools and resources available to aid in conducting a workplace United Way campaign.
Campaign Options:
Let us come to you! One of our staff or Loaned Executive will come and do a presentation, or several presentations, to share our work with your team. We will bring examples of our work and impact and could also include a partner agency testimonial for those interested in having a guest speaker. 
Customized Live Virtual Presentation: We will customize a virtual meeting for your staff, which can include options like our campaign video, partner agency stories, and client impact stories! 
Recorded Zoom presentation: We can create and record a Zoom presentation to share with your staff via email or at an upcoming meeting(s).
Custom Campaign Kit Drop-Off: Let us know how many staff you have and we will create a packet to drop-off to your staff. This could include brochures, pledge cards, and client impact posters. Add any other items below that you would like and we will bring them to you!
For any questions, comments, or additional resources, please email Kira Isaksen or call 828-692-1636 x1108.
We look forward to working with you!
Check out our Workplace Toolkit below: